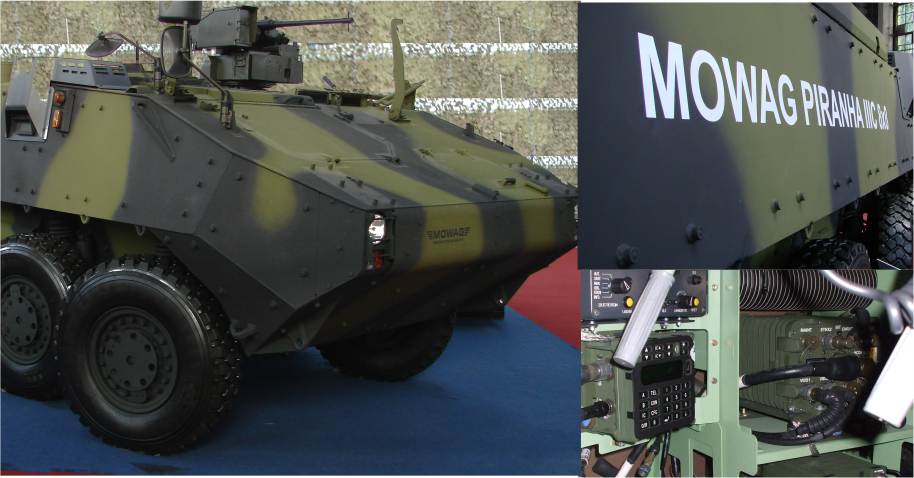 Integrated Communication Systems for Piranha IIIC
Integrated Communication Systems using state-of-the-art equipment have been successfully implemented within 40 Piranha III Armoured Personnel Carriers. The systems were delivered in different configurations as per the technical and operational requirements. They have provided the customer with unparalleled reliability, versatility and endurance absolutely necessary for the deployable armed forces.
Main components:
External Communication Subsystem using HF, VHF and Multiband Radios
Internal Communication Subsystem providing the crew with point-to-point communications, conference and radio allocation capabilities
Radio remote control and monitoring subsystem
Interfaces to sensors to be integrated in the system
Power supply subsystem with back-up on batteries
Our solution can be customized to fit the needs of each individual customer.