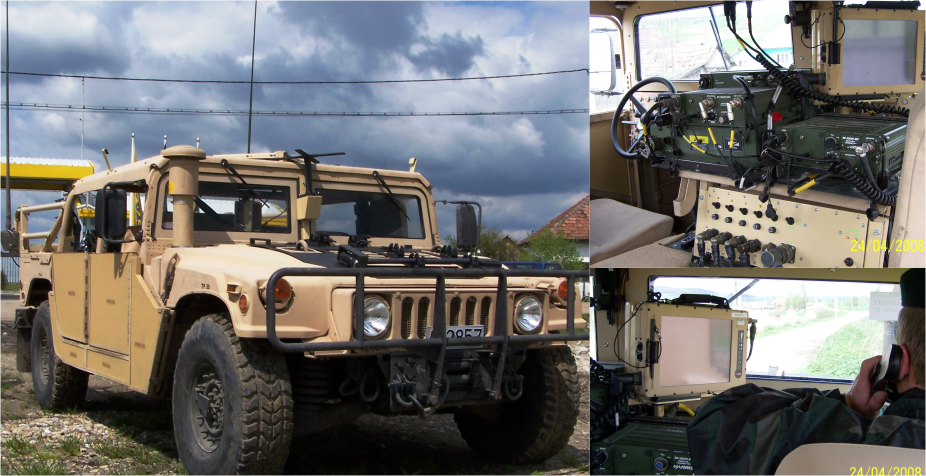 HMMWV Communications & Information Subsystem
This project represents the fielding of the Communications and Information Subsystem for a multifunctional wheeled combat vehicle.
In conjunction with the situational awareness capability provided by BC2A Cinetic®, Interactive's command and control application, the system is empowering leaders and commanders below battalion with the tools required to support the decisions and manage the battle on the move as the action unfolds.
Features and Specs:
A TT URO, VAMTAC S3 type 4PC four-wheel drive vehicle provides the common mobile platform for the communications system.
Equipped with FALCON II series radio system provides advanced capabilities for secure high-speed data and digital voice operation in both fixed and ECCM modes.
Vehicle is custom equipped with AC and DC power distribution
A monitor and control panel provides convenient access for the operator to the system
Includes a communications power system independent of the vehicle system
Our solution can be customized to fit the needs of each individual customer.