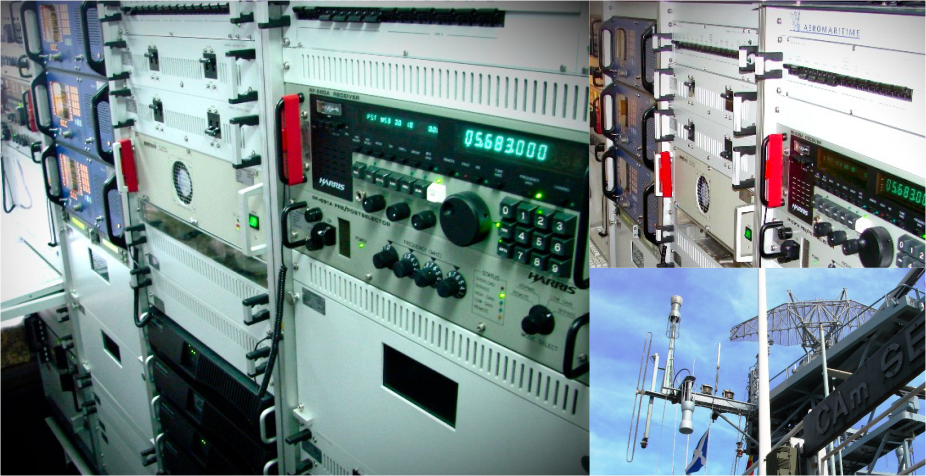 Integrated Communications Systems  for Romanian Navy
Since 2002 we have successfuly delivered complex integrated communications systems for the Romanian Navy compling with relevant NATO standards.  We provided communication solutions using the latest tehnology covering tehnical and operational requirements for several ship types, such as Logistic ships, Mine Dredgers, Diving ships for Navy Seals, Border Police OPV and Small Patrol Vessel, Artillery Carriers, Corvettes and Frigates.
Features and Specs:
Internal Communication Subsystem according to the required Communication Matrix
Voice & Control Terminals,
External Communication System with HF, VHF, UHF radios,
Satellite Communication,
GMDSS,
Underwater communication Subsystem,
Self-Powered Telephone Subsystem,
Complex fibre optic redundant network,
Induction Loop,
Message Handling Subsystem,
Public Address and Alarm Subsystem,
PABx Subsystem,
Clock Subsystem
Integrated Communications Systems for the Marasesti Frigate
The main program scope was to deliver and implement a complete integrated communication solution for the Marasesti Frigate belonging to the Romanian Navy together with the needed long term logistic support required for such complex system. During the program development we have performed services such as project definition, system engineering, on-board installation, system commissioning, system acceptance, warranty and after-warranty.
The Integrated External/Internal Communication System has delivered as planned and provides short, medium and long-range as well as internal communication capabilities as per the Communication Matrix required by the Romanian Navy.
Main components:
Communication network with Dual-Homing capability
Communication management
Communication Equipment
Power subsystem
The external communication subsystem provides communication services in the HF, VHF and UHF frequency bands, underwater communications, shore lines and Inmarsat communication for:
Strategic purposes, requiring "Beyond Line Of Sight (BLOS) long-distance VLF/LFMF/HF reception and long distance HF transceivers
Tactical purposes, requiring long-distance HF transceivers, medium-distance VHF transceivers, short range (LOS) UHF transceivers and underwater communication capabilities
Administrative purposes, requiring medium-distance VHF transceivers
Emergency purposes using GMDSS
Operational purposes, providing HF, VHF and UHF transceivers
The internal communication subsystem provides communication services for:
Internal duplex communications (conferences and point to point)
Internal simplex communications (public address and alarms)
Communication in close vicinity of the vessel (portable communication equipment from GMDSS).
Communication using four self-powered telephone subsystems.
Telephone communications (PABX-internal and external).
Communication in cases of emergency with a wireless emergency UHF subsystem.
Our solution can be customized to fit the needs of each individual customer.