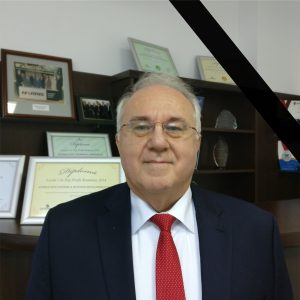 Iulian Herșcovici was born on 06th of July 1952 in Bucharest and deceased on 3rd of December 2018.
He graduated in 1977 from the Bucharest Polytechnic Institute – Bucharest with a Degree in Hydraulics and Pneumatics Machines.
He founded in 1991 the company INTERACTIVE with his best friend and colleague Radu Lupu.
All these years together at Interactive, in good and bad times, Iulian has been our mentor and our friend.
Enlightened, caring and kind, Iulian made every single day unforgettable to everyone.
He gave alone more than one could ever get from all together. We will cherish him as long as we will live.
Farewell, our dearest colleague.